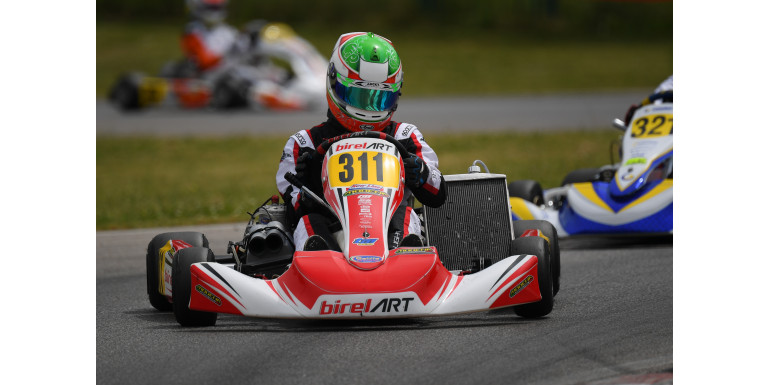 The Tuscan team is therefore ready to embark on yet another FIA Karting marked weekend which, as usual, it will face in the best possible way to complete the first part of the international season.
In the previous months, in Wackersdorf, the Modena Kart staff had started the European path that was not simple but very competitive. On the Adria circuit all the riders will be able to use their great knowledge to immediately aim for the optimal set-up and secure the best positions for the high-ranking fight.
The team will take to the track again with Marco Tormen, the revelation man of the team in the first full season who, of course, will aim to replicate the good things done in the Italian Championship right on the Adria circuit. Tormen had already shown a big step in Germany despite some diatribes that had forced him first in qualifying and then during the heats to have to start from the back, then recovering 19 positions up to eleventh place.
Francesco Maria Leone, who is already present in Wackersdorf, will also take to the track with the aim of qualifying directly for the final. Return to racing for the Croatian driver Jan Pokos out of the race for seven months and ready to get back into the game in the hottest weekend of the European season.
Modena Kart will be on track starting tomorrow with the first unofficial free practice and then concentrate on qualifying on Friday afternoon. Saturday 14 and Sunday 15 August maximum concentration for heats and category final.
The heats and the final will be visible in streaming on the fiakarting.com website and on the facebook page "FIA Karting Championship".
Photo: Sportinphoto