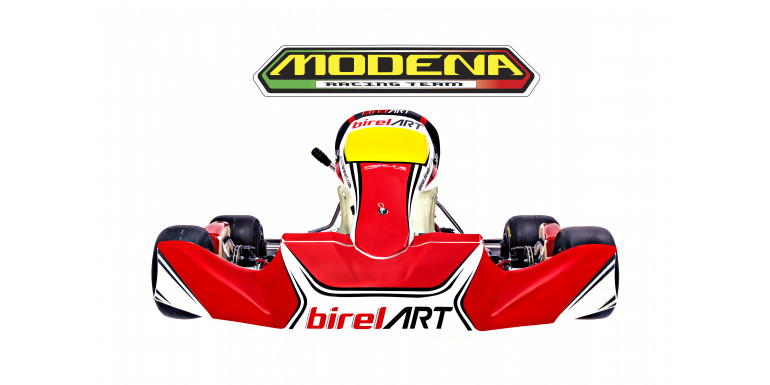 2020 marks an important evolution for the Modena Kart Team, which from this sporting season will be on the track with a new technical comparison after having concluded an agreement with Birel Art, the prestigious house of Lissone reduce from a series of successes in the latter years, culminating with the sensational brace in the recent FIA Karting World Championship in KZ and the victory in the 2019 WSK Open Cup in KZ2.
The Modena Kart Team, born in 2001 thanks to the passion of the Finocchi brothers, Gabriele and Gionata, boasts a series of successes at national and international level, including recent recent titles purchased in the Italian ACI Kart KZ2 Champion with Simone Cunati in 2019 and in the 2015 with Riccardo Longhi.
The top drivers for the Modena Kart / Birel Art team in KZ2, in addition to Simone Cunati, will be Luigi Di Lorenzo, in great competitive growth after winning the Italian KZ3 Under Championship with Modena Kart in 2017.
The 2020 Modena Kart program with Birel Arte will start from the Andrea Margutti Trophy in Lonato on 1st March and will continue in the tests of the Italian ACI Karting Championship, WSK, European FIA Karting Championship and FIA Karting World Championship. At the engine level, the Team will be supported by TM Racing with the preparation of Gianfranco Galiffa.
The commitment of Modena Kart / Birel Art in 2020 will also be expanded with a participation in the other Mini, Junior and Senior categories, and with the support of a team already under construction.
Press office
Modena Kart